Mr. Wu is an crazy aquarium enthusiast, lived in Ningbo. He has a few of fish tanks, but still want a delicate small fish tank. As Wu required, we custom made a Waterbox 45*45*45 cm tank with cabinet and use new model COVE EASYBOX-40 as the filter box.
The filter box is divided into 3 compartments, water out, protein skimmer and water in. The water out compartment is dry wet separation design. The I-130 Pro protein skimmer is just put into the filter box.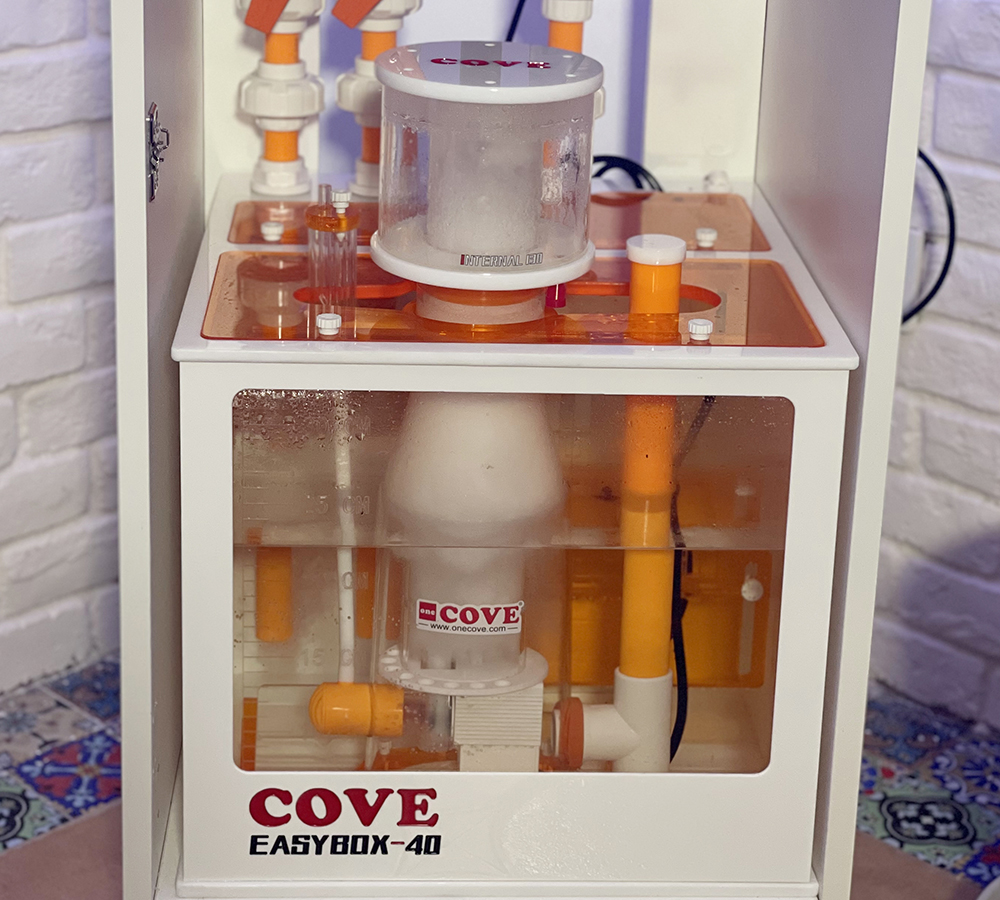 Meanwhile, the upper part is equipped with an Aquabee 2000 DC pump, ECO TECH XR15 LED light and MP10 wavemaker.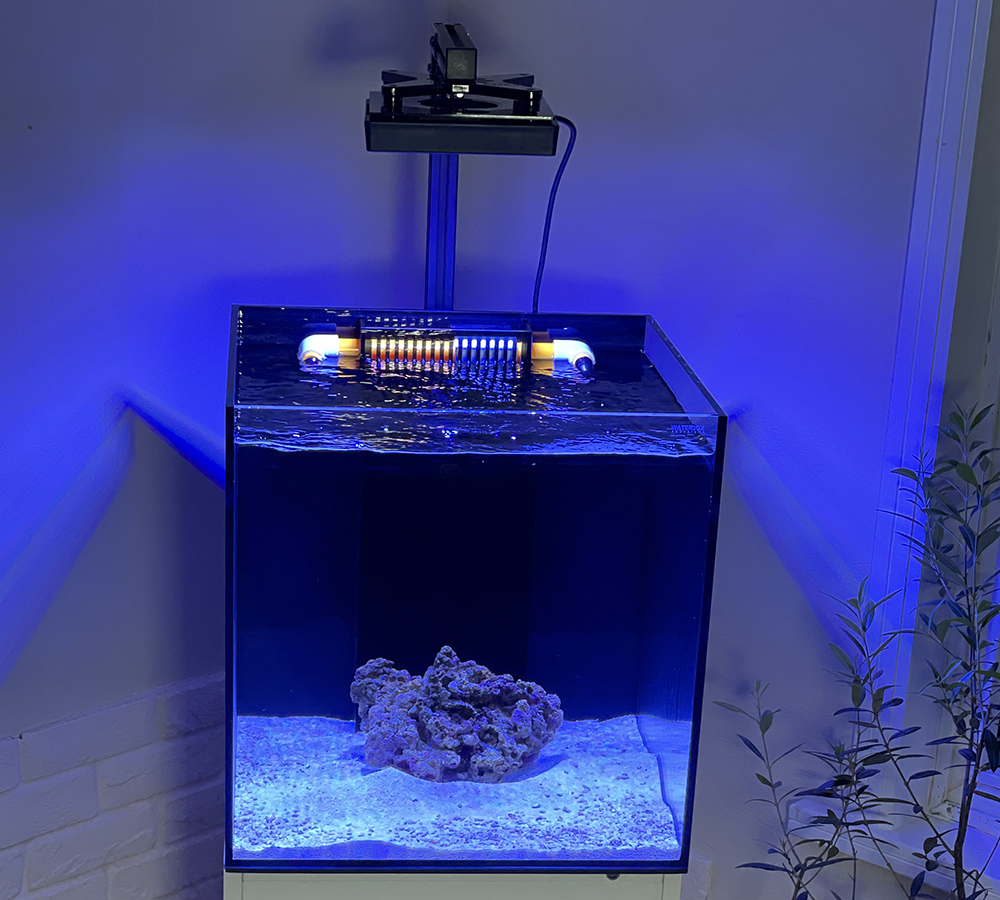 To keep the color consistent for pursue perfection, we also modified the color of the swivel handle on the valve.